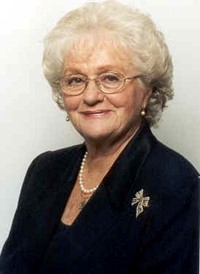 Mrs. Varda Zakheim is the Chairperson of the Board of Directors of Lilach and is guiding spirit.

She was awarded honored citizen of the city of Tel Aviv Jaffa, in 2006, for her major contribution to the well- being of the city and its inhabitants, acknowledging her concern, loyalty and commitment to the citizens of this city. In 2002 she was awarded the president's Shield for outstanding Volunteer and in 1998 the Volunteer Shield of the Minister of Labor and Welfare for Israel 50's year for 3 generations of volunteering (together with her late father, founder of Red Shield of David (Magen David Adom) and her daughter the actress Ester Zakhaiem).

Varda, Lilach's Chairperson, and all other Lilach's friends, act on a voluntary basis only. Fund raising is also performed by Varda and the management's members with the help of a Circle of Friends, through various events such as Gala Dinners, bazaars, fashion shows, etc. The proceeds are devoted solely to the activities of Lilach Voluntary Organization.